Welcome to Rootsoflife.org
My name is Bruce and I am a Reiki and Holistic Wellness Teacher & Practitioner.  I was born and raised in Chicago, USA, but my British roots have finally taken me back to Europe after 8 years in Hong Kong. 
My focus is on sharing my love for Reiki and Holistic Wellness with others, to help others improve their health and wellbeing, and to assist others on their paths to becoming a professional practitioner. 
Prior to my holistic wellness work, I was a secondary teacher, however it wasn't without it's ups and downs.  Long hours and lots of stress ended up taking its toll on me both mentally and physically.  In particular, my health really began to suffer.  My blood pressure, weight, stress levels, and personal rest were all getting out of whack and the final wake up call to me came in the form of a diagnosis of cancer. 
I knew I had to get better, and I knew I had to make some changes, and so I turned back to my practice of Reiki and meditation, which ultimately has brought me full circle back into health and balance. 
It is my sincere desire and joy to walk with all of my students as you discover the beautiful practice of Reiki, and the larger world of Holistic Wellness.  
My Credentials & Focus:
Reiki Teacher and Practitioner Usui, Kundalini, Tibetan forms with fluence in all schools of Reiki (See Usui Lineage Below)
I teach Reiki Globally both online and in person
Holistic Wellness and Wellbeing Coach & Mentoring 
Sound Healing Practitioner & Teacher
Plant Medicine Practitioner & Teacher (Focused on Marijuana, Mushrooms, and Rapeh)
Global Retreats focusing on Holistic Wellness and Relationships
Yoga/Breathwork/Meditation Practitioner & Teacher
Worked the medical field as a Reiki Practitioner in Hong Kong at The Vitality Center (One of the oldest Chinese Medicine and Wellness Clinics in the city)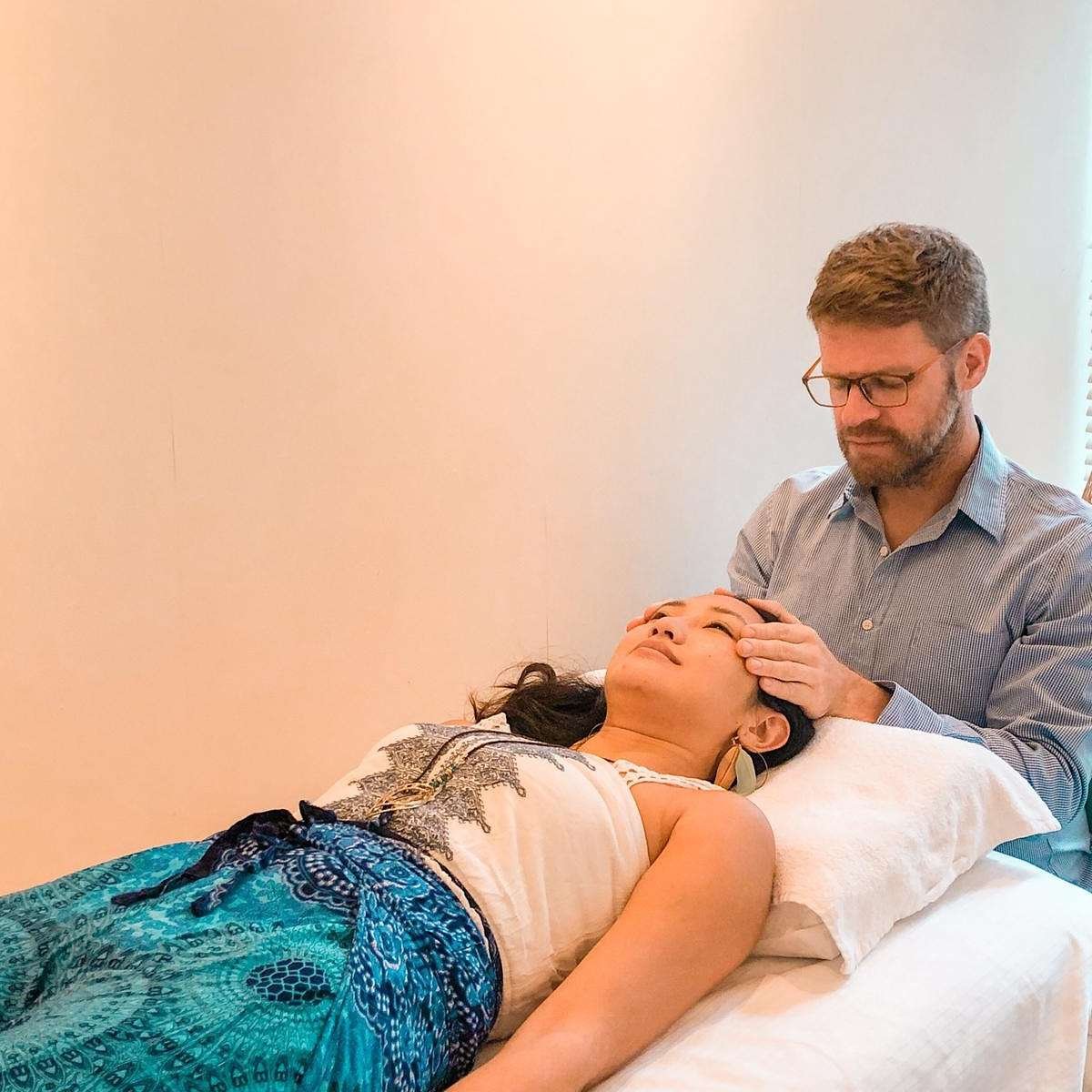 My Reiki Lineage
I have studied and practiced Reiki since 2006 and have completed trainings and courses in the USA, Hong Kong, India and most recently in Kyoto, Japan. I have sat and completed the Usui Reiki Ryoho lineage and levels >10 times at this point and will continue doing so as Reiki and my other modalities are a life long practice.  
Having completed my most recent master training with Hyakuten Inamoto of Komyo Reikido, in Kyoto, Japan, it is an honor to have studied both in the city where Reiki was first brought to the world and also to be able to learn from a master who is so close to Usui Sensei himself.  This training was a particular honor as Inamoto Sensei and I spent a full week together during this private training and we have continued to work together, communicate, and meet in person since.
And Let's Chat About How I Can Help You On Your Wellness Journey