Holistic Wellness Mentorship
How many times have you been to a yoga class, or a meditation, or a Reiki session and the practitioner was totally passionate about the practice, but it was clear that they were absolutely lacking in the ability to explain the HOW and WHY of the practice?  If you are like me, then the answer to this would be something like "more times then I would care to count!"
Within this practice there are the fundamental questions of
Why & How
And I sincerely believe that, as practitioners, we need to know how to answer these questions from any and all angles.
Clients are coming to YOU for help on their healing journey, and they are going to want to know Why they are here and How is this going to effect positive change for them moving forward.
To be able to hold space for our clients we need to be able to meet them where they are, to speak their language, and to deliver our practice in a manner that they can relate to and resonate with.
I am passionate about learning and understanding a deeper meaning to Holistic Wellness and the modalities that I teach and I am fascinated by the infinite ways that these modalities are linked to each other.
As a teacher at heart it is my aim to help YOU fully understand and link all the modalities that you are practicing and teaching to others.
Mentorship with me will help you to really dive into your modalities and understand them from entirely new and deeper perspectives.  It will help you unlock the connections between what you practice and what your students have learned, and it will differentiate you from the field.
What does this look like?
Are you focused on a particular modality but did your teacher or teacher training left a lot of gaps in your understanding of the practice?
We'll fill those in 
Are you a Reiki practitioner but confused with the differences between styles and practices?
We'll get to the bottom of this
Are you a multi-modality practitioner and are looking to build your understanding of your practices so you can confidently and directly explain what it is you offer, how it will benefit the client, and more importantly; can you do this to the most difficult and skeptical clients?
We'll make your understanding of your practices bulletproof!  
Mentorship is booked as packages of FOUR 45 minute LIVE, One-One calls with me where we will dive deep into your practice and help you build confidence and mastery in your practice.
Let's walk together and empower the expert practitioner within YOU…I'm looking forward to it!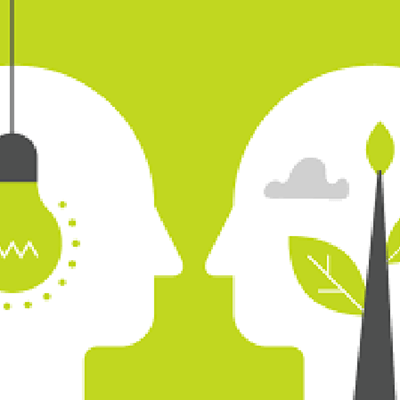 I have recently completed a four session Reiki mentorship with Bruce Taylor, which was my first time studying with anyone since I was certified as a Reiki Master Teacher in 1993.  My experience studying with Bruce was not only refreshing, but was a confirmation of what I learned so many years ago, plus many clarifications of long held misconceptions about the practice of Reiki. Bruce shares his heart and his knowledge without hesitation, and after four sessions, I have a renewed passion for my practice.  Many of the ideas he imparted to me I have already begun to include in my daily meditation and am experiencing a heightened state of awareness and acceptance. 
Thank you
I've just completed my yoga teacher training (YTT 200) and I'm looking to start my practice, but my confidence as a new yogi was still a bit shaky.  In these sessions with Bruce we took a deep dive into yoga, yoga theory, and so much more.  I'm also very interested in sound and I love that we were able to bridge these two modalities and bring them together within our mentorship calls to help me see how I can use them together with my clients. 
If you are looking to get serious about your practice and need professional support, you found it…Bruce is a teacher at heart and it really shines in our sessions together.  Thank you, it's been an awesome experience! 
Mentorship with Bruce was an opportunity to breathe new life back into my Reiki practice.  I am impressed with his depth of knowledge, scope of practice, and mostly with his ease of communicating his approach and understanding of Reiki to others.  He has helped me connect many dots within my own practice of Reiki and also has helped solidify my professional Reiki practice.  Our sessions have been an invaluable resource for me.  Thank you
I found this mentorship opportunity with Bruce via Facebook and thought it would be a good way to further explore my recent Reiki trainings.  I've now sat Reiki level one and two and then began mentorship with Bruce and I wish I would have found this opportunity sooner!  His understanding of Reiki far exceeded what was covered in my courses and our sessions have brought entire new dimensions to my understanding of Reiki.  I fully recommend sessions with Bruce if you are passionate about your own understanding of your reiki practice.
What I've learned in just a handful of sessions has completely surpassed my expectations and I'm now finding myself again at the beginning of my understanding of my Reiki practice…which is a beautiful thing indeed because I now understand what I wasn't taught in my trainings.  Thank you endlessly Bruce…highly recommended!
I was struggling to launch my Reiki practice and having difficulty attracting clients, and in my mentorship sessions with Bruce we were able to zero in on how I work with clients, what my business looks like, and most importantly, how to remove friction and allow my business to really start to grow.  Further to that, Bruce is always humble and honest, explaining how he had the same issues in his business and how he navigated those issues.  It really helped me see that he had walked the path I'm on and that was so comforting to hear.  It took away my feeling of being alone as I start my practice to have an allay I can always turn to.  I can't thank you enough for this!