100 Year Anniversary of Usui Reiki Ryoho
Pilgrimage to Kyoto, Japan
October 16-22  2022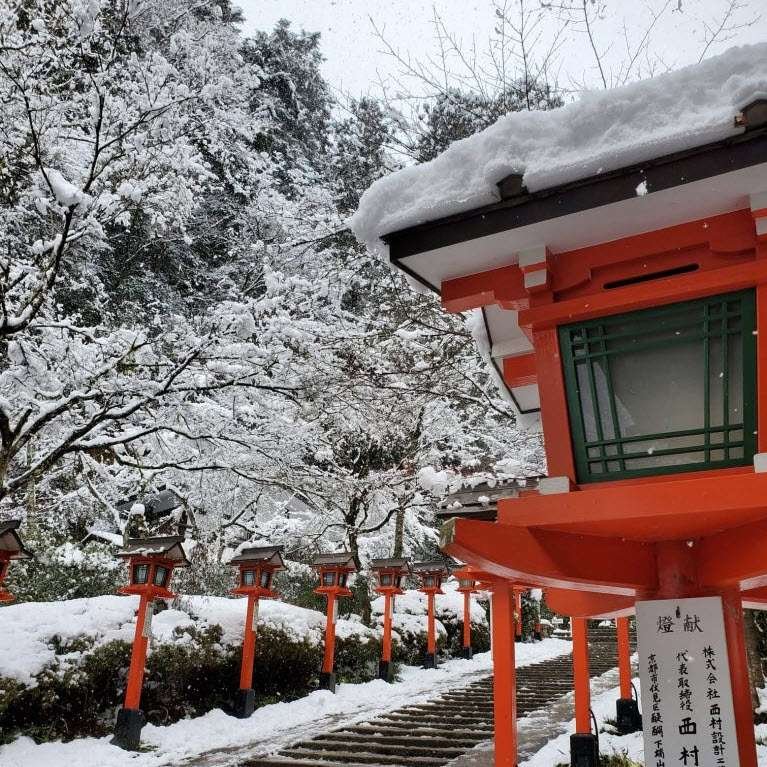 Will You Join Us In Kyoto In Celebration of 100 Years of Reiki?
2022 marks the 100th Anniversary of Usui Reiki and I am thrilled to organize this once in a lifetime pilgrimage to the birthplace of Usui Reiki Ryoho:
A 7 Day/6 Night Tour to KYOTO, JAPAN
October 16-22, 2022
With Honored Guest  Hyakuten Inamoto Sensei
Japanese Pure Land Buddhist Monk
Founder Komyo ReikiDo
Internationally Renowned Reiki Teacher
Interested in Joining or In Need Of More Info?  Connect Via Email and I'll Be In Touch
Join Bruce Taylor for this Once in a Lifetime Tour that includes:
7 Days/6 Nights in Beautiful Kyoto, The Historical Capital of Japan
Pilgrimages to the Birthplace of Reiki – Mt Kurama
(led by Bruce Taylor & Hyakuten Inamoto)
Reiki Practice, Discussion, and Attunement ON Mt. Kurama (at Osugi Gongen (Pictured Left) the Very Site Where Reiki Was First Transmitted to Usui Sensei)
Reiki Classes and Talks with Bruce Taylor & Hyakuten Inamoto
Reiki Share Evening with Komyo Reiki-Do Teachers and Students
Tours In And Around Kyoto (Mt. Hiei, Bamboo Forest, Temples and so much more)
Tour Price: €2,750
Date:

October 16-22, 2022
Have Questions or Would Like Further Info?
Itinerary
The following is a rough itinerary for your 6 day/7 night Reiki Pilgrimage Tour to Kyoto, Japan:
Two trips to Mt. Kurama with both focusing on the practice, talks, Reiju, and historical perspectives on URR, led by Bruce Taylor, assisted by Hyakuten Inamoto.  We will hold Reiki talks, short trainings and attunements at Osugi Gongen – The very site of Usui Sensei's enlightenment


Komyo Reiki-do group practice and Reiki Share with members of the Kyoto branch of Komyo Reiki-do

A three hour course on the practice and incorporation of Reiki Ryoho led by Hyakuten Inamoto 

A three hour course on non-attachment and non-duality within our Reiki Ryoho practice led by Bruce Taylor and assisted by Hyakuten Inamoto

A day trip to Mt. Hiei where we will dive into the historical context of Pure Land Buddhism and spirituality while linking it all back to Usui Reiki Ryoho led by Bruce Taylor

Time in and around Kyoto visiting the wealth of shrines, old parts of town, gardens, and onsens, and everything else that makes Kyoto such an amazing city. These are led/supervised by Bruce Taylor or you are free to explore on your own

To ensure a personal experience this tour is

strictly

limited to 30 participants 




Please note the above is a rough itinerary only and is subject to change given the dynamic nature of the global tourism industry on account of Covid.  Every effort will be made to ensure that your time in Kyoto is maximized with regard to our focus of the pilgrimage, that being the 100th anniversary of Usui Reiki Ryoho and the legacy of Usui Sensei
 and Tour Refund Policy & Further Details:
At present Japan is slowly opening up it's borders to tourism however this is an ever changing situation.  This pilgrimage aims to be positioned to be fully ready and running when the borders are fully open, but please do understand that given the nature of COVID and the ever changing tourism environment both in Japan and globally all make for an unpredictable travel environment. 
Because of this situation, please note and fully read the following policy in regards to refunds for this pilgrimage.  The following will apply to this trip in regards to the trip fee paid to rootsoflife.org only, of course external travel arrangements (flights, lodging, etc, are your responsibility):
Should COVID restrictions NOT make the trip possible because of border issues in Japan, or travel restrictions (with proof) from your country, your payment will be refunded in full less any transaction fees that are incur via paypal, etc. 
Please note that it is the responsibility of all participants to adhere to any vaccine mandates that may be required for travel.  You will NOT be eligible for a refund of the tour cost if you choose to personally not follow vaccine mandates.  Proof of adequate vaccines as required for travel may be requested by rootsoflife.org 

Beyond the above, the trip cost is fully non-refundable within 2 full calendar months of the tour (From August 17th onward).  Prior to August 17th any cancelations will be refunded at 85% of the total tour cost paid.


What is included in the tour cost and what costs are your responsibility?

The cost listed here on Rootsoflife.org (2750 EUR) is inclusive of the services offered by myself and Inamoto Sensei inclusive of excursions, classes, and guidance/classes during site visits, Reiki shares and attunements, guided services and assistance while in Japan from me as a point of contact.

What is NOT included in the tour cost listed here at Rootsoflife.org?
You are responsible for:
Lodging (but Bruce Taylor will assist you on this if desired to help you find economical lodging and group options)

Flights to and from your home country to Osaka or a point of entry of your choice into Japan (with further transport to Kyoto arranged on your own) 

All transport costs within Japan (rail, taxi, bus, etc)

Any admission fees to any sites, temples and any associated costs with all excursions

All food related expenses (meals, snacks, etc) – please note NO meals are included in the booking price from rootsoflife.org

Travel insurance, medical insurance, or any other personal fees or expenses you may incur that are not directly related to the guided services as outlined in the section above (What is Included. 

At present Japan is requiring all tourists to have full medical travel insurance for the duration of your stay in country, which would cover any and all Covid related expenses.  Please ensure that this is arranged on your end via your travel agency or any online insurance agency. 
This situation is being monitored by rootsoflife.org and notification of any changes in these policies will be communicated to members as/when possible but it is also your responsibility to stay abreast of any developments that may impact your ability to be on this pilgrimage.  
As a very rough estimate for the total trip cost you should budget between 5-6000 EUR (5300-6300 USD)