Okuden & Shinpiden – Guided Combined Course
Welcome to your combined Level Two & Master Reiki Course. In this combined package we will be walking together in both Okuden (Level 2) and Shinpiden (Master Level)
As this is the guided option for both levels two and master you will be receiving 45 minute one-one support calls per level as follows:
Okuden – 4 calls
Shinpiden – 6 calls
These calls are arranged throughout each of the courses and do not expire.
Included in this package is all content from level one and two inclusive of
Okuden – Level Two Content:
Learn how to strengthen and amplify Reiki Energy for Healing
Learn how to balance and harmonize Reiki Energy for yourself and others
Learn how to connect to Reiki energy to transmit over time and space
Renew your focus and attention to the Reiki Precepts and dive deeper into their subtle meaning
Explore deeper contexts and meaning of the Reiki symbols and their origin
Further explore and deepen your connection to your own energy, learning to put the ego aside and just BE Reiki
Learn how Reiki energy heals others and yourself at the same time
Break down barriers of thought and distance, arriving at the understanding that we are all connected and we are all part of this energy
Full certification, course videos, and course material included as well as continued support via Text/Video conferencing. Incorporation into WhatsApp/Facebook Usui Reiki groups for further support included with the course as well.
Shinpiden – Master Level Content:
The Reiki master symbol and it's deeper meaning, connection to the Kanji and the precepts, and how to use the master symbol in conjunction with the other Reiki symbols.
How to preform Reiki attunements on others and how to teach Reiki to your students
How to begin working professionally as a Reiki healer covering topics such as: Business Development, the energetic association of money, how and when to receive clients, where and how to set up your practice, and much more
A deeper dive into personal meditation practice and your connection to the flow of Reiki (Chi) within and around you
Methods to detach from the ego and maintain a state of BEING Reiki, not simply DOING Reiki
All course material, course videos and certification included as well as incorporation into whatsapp/facebook groups for continued support from Reiki Master healers from around the world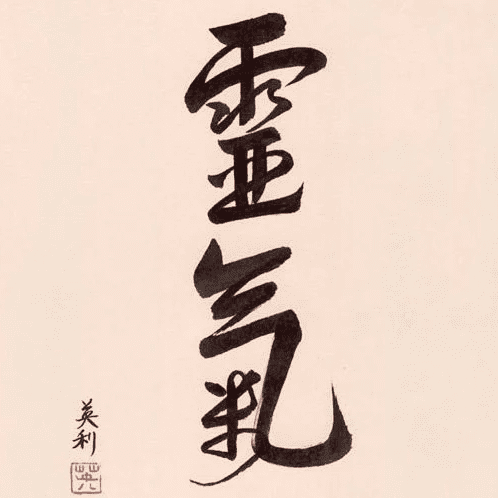 Welcome to Level Two
Your Okuden Manual

Meaning of Okuden

History Of Reiki
Cho Ku Rei
Sei Hi Ki
Hon Jah Ze Sho Nen
All Okuden Symbols Connected
Concluding Thoughts on the Symbols
Healing Yourself and Others
Inward Focus
Internal vs External Environment
Detachment
Using Symbols During Healing
Meditations within Okuden
Connecting Symbols and Meditations
How To Tell if Reiki is Working
A Still Mind
Welcome to Master Training
The meaning of DKM and the importance of this vs the other symbols
DKM and the Hara
All Four Symbols Connected
Letting Go of the I
Duality vs Non Duality
Quiet the Mind, Still the Body
Setting up your Reiki Space
Establishing Your Reiki Business
Working with Money
Receive From Others, Don't Always Just Give
One Modality Among Many
Book Recommendations
Level 3 Attunement
How to Perform Reiki Attunements
Talking All Things Reiki
Up The Mountain Down The Mountain
Connecting All Symbols and Meditations