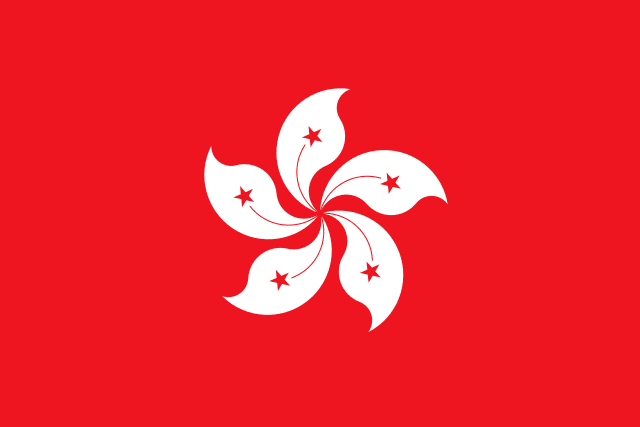 About Course
I'm super excited to be back in Hong Kong and offering courses again LIVE and In Person in the 852!!! And If you know you are keen to learn Reiki fully and dive right into the practice…this is the opportunity for you!
With this option you are enrolling in ALL THREE of my live trainings at a discounted rate when compared to each as a stand alone course!
In this course (and in all of my live courses) ALL students will have access to not only my LIVE, In Person training session BUT you will ALSO receive FULL access to all of my online course material (inclusive of all of my level one course videos, manual access and all future updates!) – So this option will grant you access to well over 15 HOURS of online course material that you can return to anytime to support your Reiki practice, understanding and journey!
Most courses are a one and done, where you sit with the teacher for a few hours time and then you go on your way….but to me that is not following the precepts of Reiki:
Just For Today I Will Do My Work Honestly
That means, to me, that my honest work is to ensure that you have the best possible training in Reiki that I can provide.  And that is inclusive of ongoing support on your journey well after the course!
Further to this you are receiving your training directly from the source of Reiki itself.  My lineage places me only 3 teachers removed from Usui Sensei and this honor ensures that your course material is as direct and clear to the roots of the practice as you can find!
Within Level One – Shoden – we will cover:
The Western approach to Reiki including:
How to unlock and utilize Chi (Reiki) to heal yourself
How energy flows through the body via the meridians and Chakras
A deep understanding of the structure of the body, it's systems, the energy centers, emotions, organs and much more
The Western Reiki theory and practice of energy healing
How Chinese and Western Medicine is embracing ReikiThe Usui Reiki Shoden Course Content including:
Traditional Usui Reiki meditations, precepts and hand placements
How to utilize Reiki for self-healing
How to dive into and unlock the flow of your own Reiki energy
The history and migration of Reiki from Japan to the world
The meaning and practice of the hand placements and self-healing as the start of your journey inward
The fundamental meditations of Usui Reiki Ryoho and how they are guided by the precepts or guiding principals of Usui Reiki Ryoho
Ongoing Post Course Support for life from me directly!
And MUCH more!
Within Level Two – Okuden – we will cover:
Learn how to strengthen and amplify Reiki Energy for Healing
Learn how to balance and harmonize Reiki Energy for yourself and others
Learn how to connect to Reiki energy to transmit over time and space
Renew your focus and attention to the Reiki Precepts and dive deeper into their subtle meaning
Explore deeper contexts and meaning of the Reiki symbols and their origin
Further explore and deepen your connection to your own energy, learning to put the ego aside and just BE Reiki
Learn how Reiki energy heals others and yourself at the same time
Break down barriers of thought and distance, arriving at the understanding that we are all connected and we are all part of this energy
Full certification of Completion at the end of the course
Ongoing Post Course Support for life from me directly!
Within the master training we will cover:
The Reiki master symbol and it's deeper meaning, connection to the Kanji and the precepts, and how to use the master symbol in conjunction with the other Reiki symbols.
How to preform Reiki attunements on others and how to teach Reiki to your students
How to begin working professionally as a Reiki healer covering topics such as: Business Development, the energetic association of money, how and when to receive clients, where and how to set up your practice, and much more
A deeper dive into personal meditation practice and your connection to the flow of Reiki (Chi) within and around you
Methods to detach from the ego and maintain a state of BEING Reiki, not simply DOING Reiki
All course material, course videos and certification included as well as incorporation into the Usui Reiki Ryoho Support and Community FB group that I manage to connect with Reiki Master healers from around the world
Ongoing Post Course Support for life from me directly!
Opportunity to become a Lineage Bearer and become just FOUR teachers removed from Usui Sensei!
NOTE: The master training will take place over TWO days.  Each day will be ~4 hours of direct teaching and sessions will be two weeks apart.
For example (1st training may be on a Saturday for 4 hrs, 2nd training would then be the Saturday 2 weeks later for an additional ~4 hrs)
It is my sincere honor and privilege to walk with each and all of my students as we expand further into the practice of Reiki.  I weave my background in science, Chinese Medicine, and Holistic Wellness together in a way that makes all of the concepts of Reiki EASY to grasp and understand by all, without pretense or hyperbole.
I look forward to welcoming you into my courses Live and In Person back in Hong Kong to kick off 2023!
Show More
Course Content